If you're a choc-aholic, you'll love Chocolate Week! Held from 13-19 October 2014, it is seven solid days of unadulterated Choccy heaven indulgence and what better way to grab your attention than through fabulous packaging design.
We rounded up some chocolate packaging designs that caught our eye:
The 12 Days of Chocolate
A humorous riff on the "12 Days of Christmas", each wrapper features a different aspect of the design process from frayed nerves to a perfect proof.
Chocolates with attitude
Each of these chocolate filled tins represents an archetype/a personality in the shape of an old fashioned pin-up girl. Perfect for gifting!
Fat Pig 
Packaging that appeals to self confessed chocolate pigs!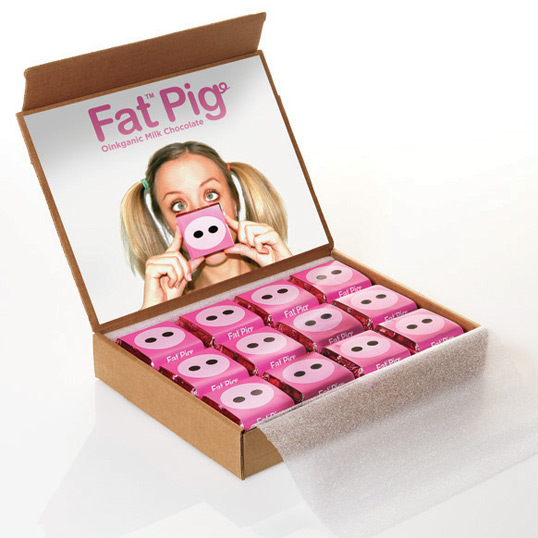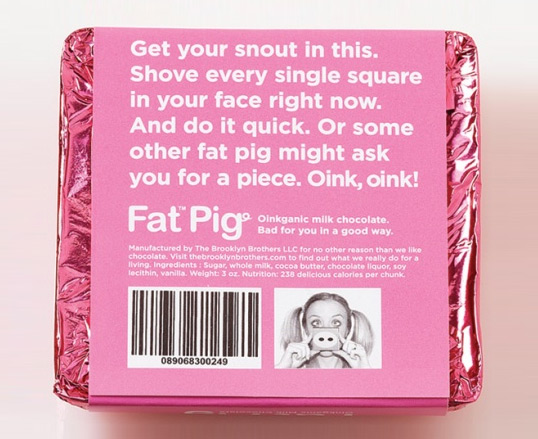 Choc Noodle
In honour of National Chocolate Week, high-end chocolatier Paul A. Young has teamed up with  Pot Noodle to create the 'Choc Noodle' which features the classic branded packaging with a creamy twist!
Marou
Beautiful packaging that draws inspiration from the spectrum of hues from the cacao pods used in its production and typography from old vietnamese signage where the pods are sourced from.
The Grown Up Chocolate Company
Statement typography and teasing text, give this luxurious grown up chocolate a fun and childish twist. 
India in a Bar
Packaging created for a range of chocolate bars inspired by unique flavours found in some of the regions across the Indian sub-continent. Including paisley prints, lace patterns and regional elements that are represented in monochrome rather than the kitsch designs and colours commonly linked to India.
Mr.Chocolate
Centred around the product, this chocolate packaging personifies and adds to the fun.
Pandora Bell
Pandora Bell's easter eggs had real egg shell for the packaging, a testament to the fact that the best things really do come in small packages!
 For more chocolate and food packaging, check out our Pinterest board.